THE INSTANT POT.
Let's talk about the Instant Pot. Hands up if you got one around a certain recent holiday?
For a first-timer, it can feel like some sort of mysterious potential-to-explode gadget that ends up sitting in the back of your kitchen cabinet for years out of fear. Or, it's only lugged out to make that pot of brown rice or mysterious batch of dry beans (which, yes, is still an excellent use).
But we've been around the Instant Pot block a few times. And we're here to tell you that this little beauty basically lives on our countertop at this point. It's our rice cooker, soup maker, freezer meal magician, last-minute dinner miracle all in one. And we just can't stop.
FIRST THINGS FIRST – WHAT IS AN INSTANT POT?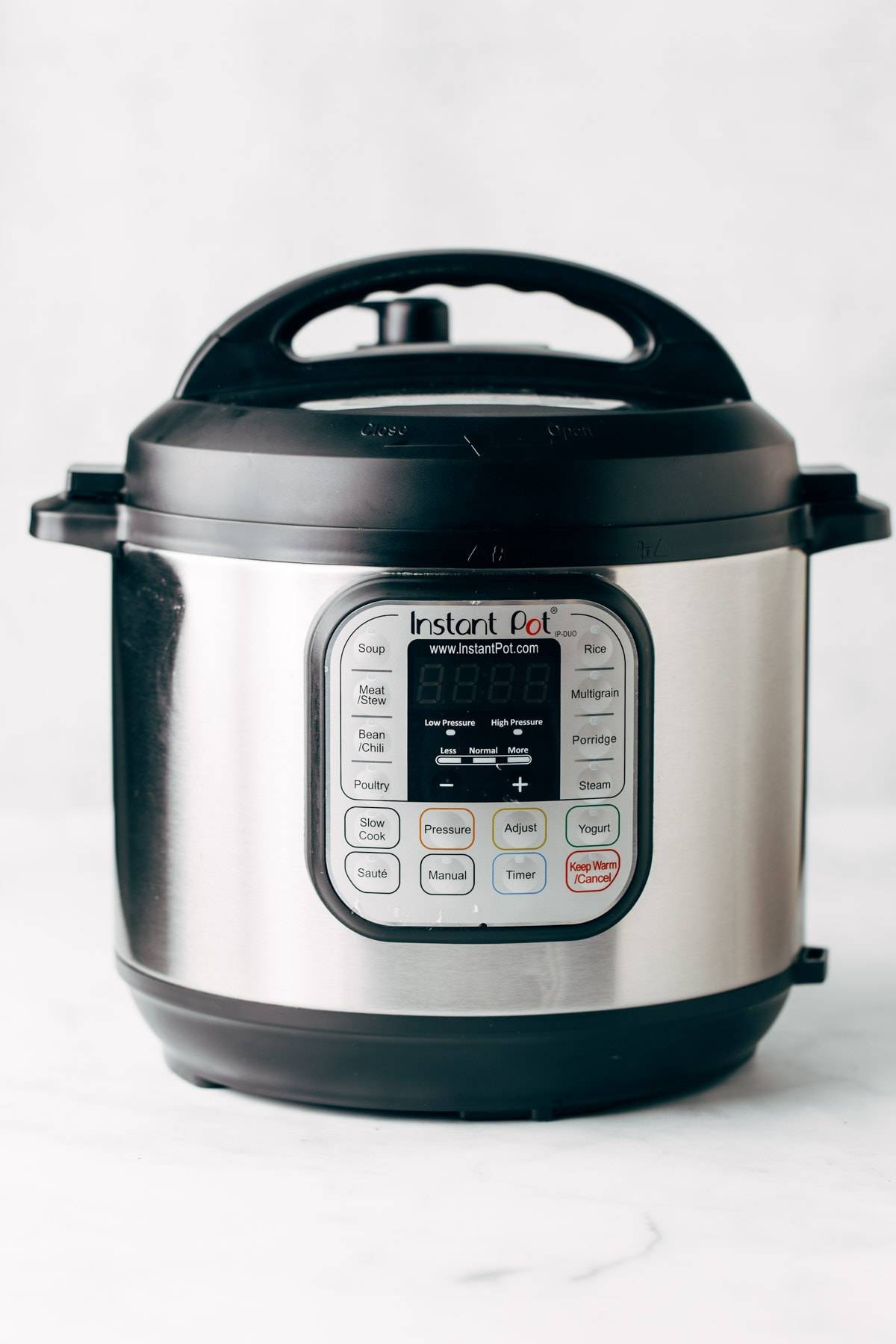 The Instant Pot is an electric pressure cooker but also a slow cooker, yogurt maker, rice cooker, big sauté pot, steamer, and more! We have the 6-Quart Instant Pot Duo which is what we use for all our Instant Pot recipes. They also make a 3-Quart Instant Pot Mini and a hefty 8-quart Instant Pot.
The Instant Pot is an absolute game-changer, especially on busy nights. Most recipes are dump and cook, and all you have to do is set it all up and then WALK AWAY to do other fun stuff like watch TV, walk your dog, clean your house, have a dance party, etc.
BONUS: it also cooks food way faster (70%!) than other ways to cook and it's all done in one pot. Do you get why we love this thing yet?
If you're still not convinced, the Instant Pot is PRIME for meal prepping and freezer meals – no thawing required! You can check out all our freezer meal Instant Pot recipes here if you're into that kind of stuff (answer: you definitely are).
So the Instant Pot is pretty great, right? Here are some of our favorite ways to use it.