Oatmeal is a satisfying, healthy morning meal. Here are cooking instructions for the most common types of oatmeal. Use these instructions to prepare 1 serving of oatmeal, or follow package directions. One serving of each type of oatmeal below is about 150 calories (prepared with water) and 4 grams of fiber.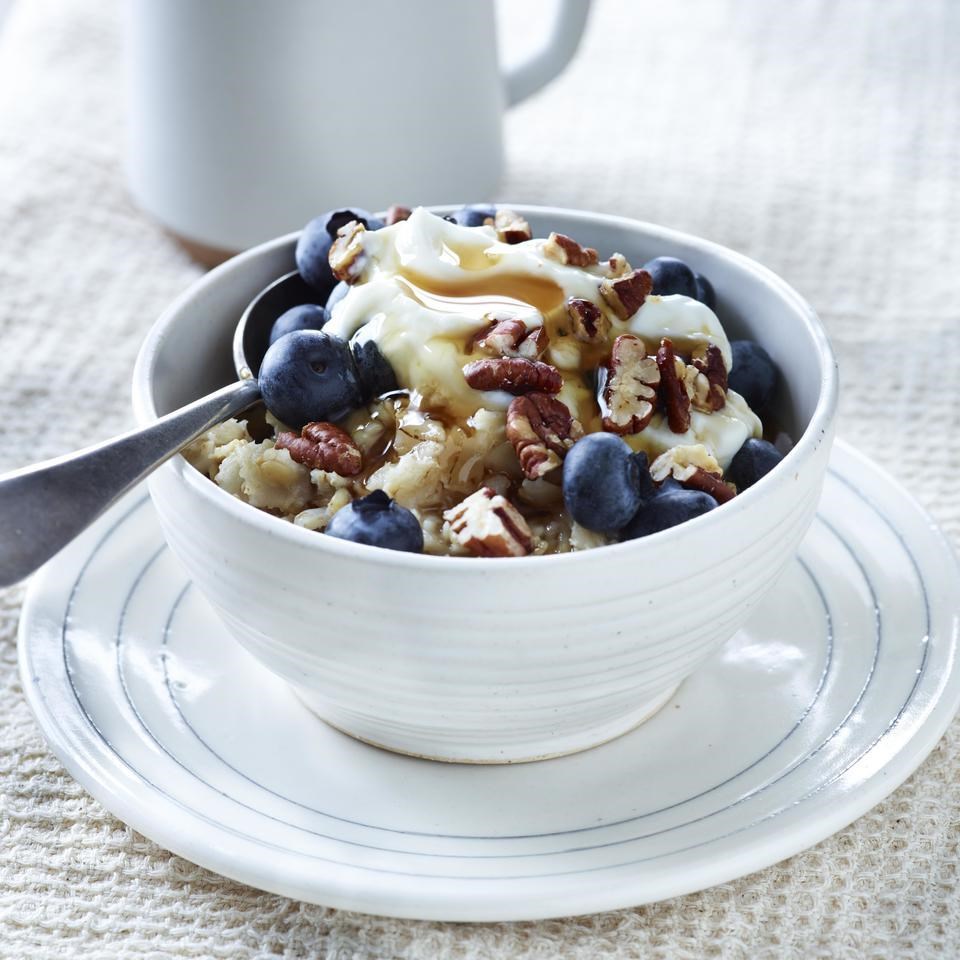 1. Use Steel-Cut Oats
Yes, they take a lot longer to cook than quick-cooking oats or old-fashioned "rolled oats," but they're worth it. The texture of steel-cut oatmeal is simultaneously delicious, creamy and chewy.
2. Avoid Instant Oatmeals
Most instant oatmeals in packets have added sugars. If you add any sweeteners at home, you can control how much and what kind.
3. Mind the Liquid-to-Oat Ratio
Read the instructions on the side of your oatmeal container and do what they say to avoid a pasty, sticky mess or a soupy mush. For steel-cut oats, the ratio is 1 cup of liquid per 1/4 cup of oats. If you are using quick-cooking or rolled oats, the ratio is 1 cup of liquid per 1/2 cup of oats.
4. Think Beyond Water (Use Milk or Juice)
For a boost of calcium and creamy flavor, make oatmeal with low-fat milk instead of water. Or, try making it with apple cider instead. When cooking this way, the ratio of liquid to oats stays the same, so it should be an easy switch to make. Once you've tried oatmeal with a hit of flavor infused into the cooking, you'll never go back.
5. Make It Ahead
What's better than a delicious, comforting bowl of oatmeal in the morning? How about having it ready when you wake up! Make a big batch of steel-cut oats in your slow cooker on a Sunday and then keep it in your fridge. Each morning, simply spoon up a serving's worth in a microwave-safe bowl, add a tablespoon or two of water and then microwave until hot (1-2 minutes). It's a simple, tasty way to have your favorite breakfast ready and waiting any day of the week.
Or try making overnight oats: Mix equal parts old-fashioned oats (not quick-cooking) and water along with a pinch of salt in a jar, cover and refrigerate overnight and up to 3 days. In the morning, you can eat it cold or heat it up in the microwave.