Have you ever come home from work full of intention and motivation to cook dinner at home, only to find an empty pantry and nothing to work with? Sometimes cooking at home sounds totally do-able, but making that extra stop at the grocery on the way home is where I lose steam. Making sure you have a few pantry staples can be that make-or-break factor between whipping up something homemade or grabbing your phone to order from Postmates, yet again.

STOCK YOUR KITCHEN: PANTRY STAPLES
This list of pantry staples are the items that I  like to keep on hand to help me whip up meals on the fly. They're basic, versatile ingredients that are used frequently, are usually fairly inexpensive, and have a long shelf life (pantry, refrigerator, or freezer). Your personal list will take shape as you begin to cook regularly and develop favorite recipes or flavors. In the mean time, use this list as a guide for slowly building up your pantry over time. You don't have to buy everything at once! Buy one or two items, as needed, but always check if you need to restock on these items before you do your weekly shop.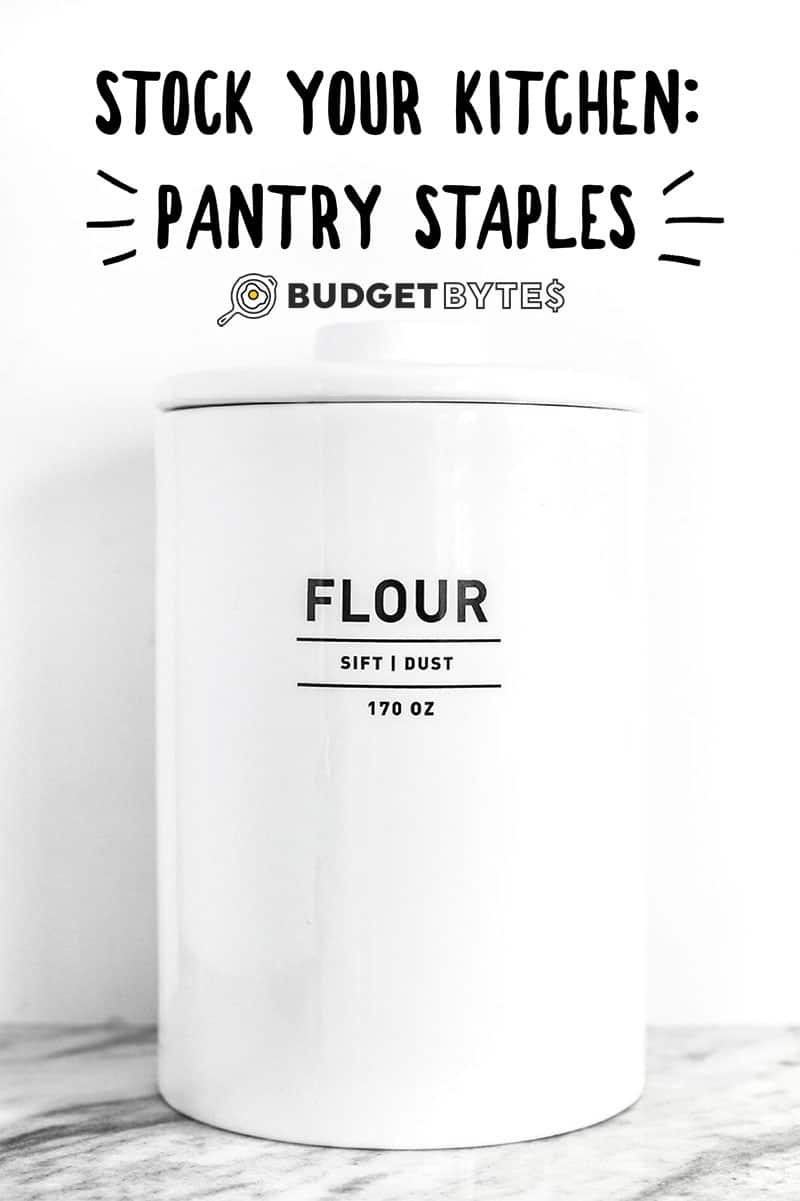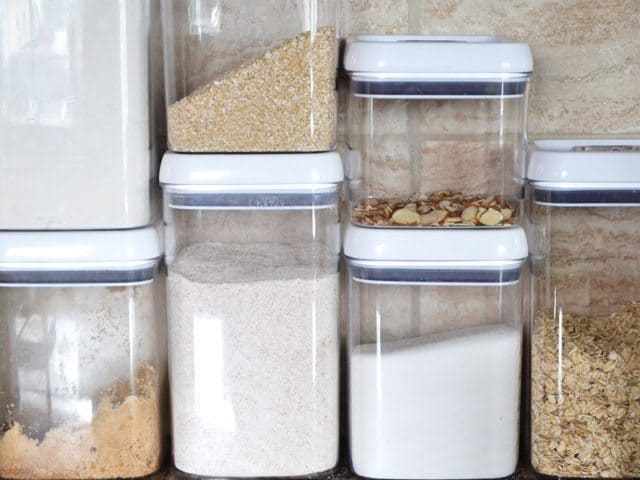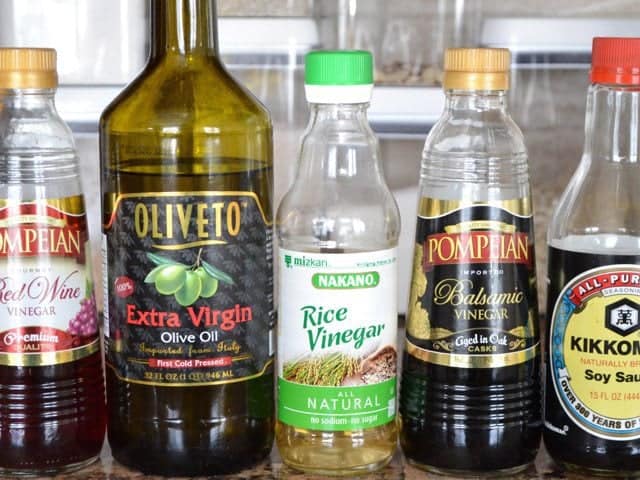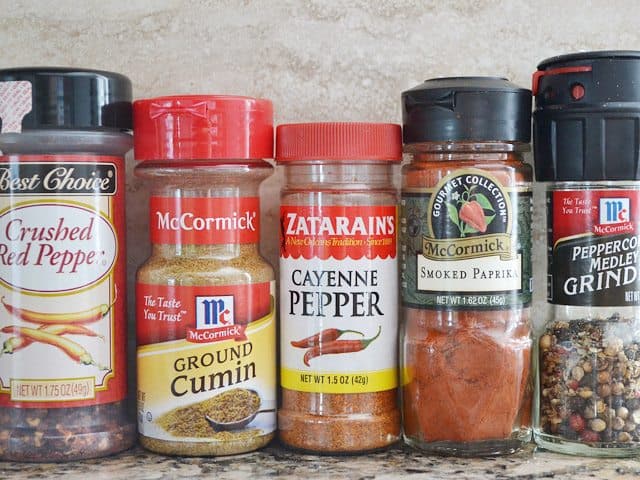 DRY GOODS
Flour: all-purpose, whole wheat
Sugar: white, brown, confectioners (powdered)
Rolled Oats
Rice: long-grain white, brown, or jasmine rice
Cornmeal
Baking Powder
Baking Sodarytr
Cornstarch
Dry Beans: black, white (cannellini, navy), kidney, garbanzo
Lentils
Pasta
OILS, VINEGARS, AND SAUCES
Oils: vegetable or canola, extra virgin olive oil, toasted sesame oil, non-stick spray
Vinegar: apple cider, red wine, rice, balsamic
Soy Sauce*
Worcestershire Sauce*
Honey
Mustard*: yellow, Dijon
Mayonnaise*
Hoisin Sauce*
Peanut Butter*