Below are some of my favorite recipes for healthy cookies, including healthy peanut butter cookies, healthy sugar cookies, and the famous healthy chocolate chip cookies! What are your favorite healthy cookie recipes? Or what are your favorite traditional cookie recipes?
If you don't see your favorite healthy cookies on here, feel free to let me know in the comments below!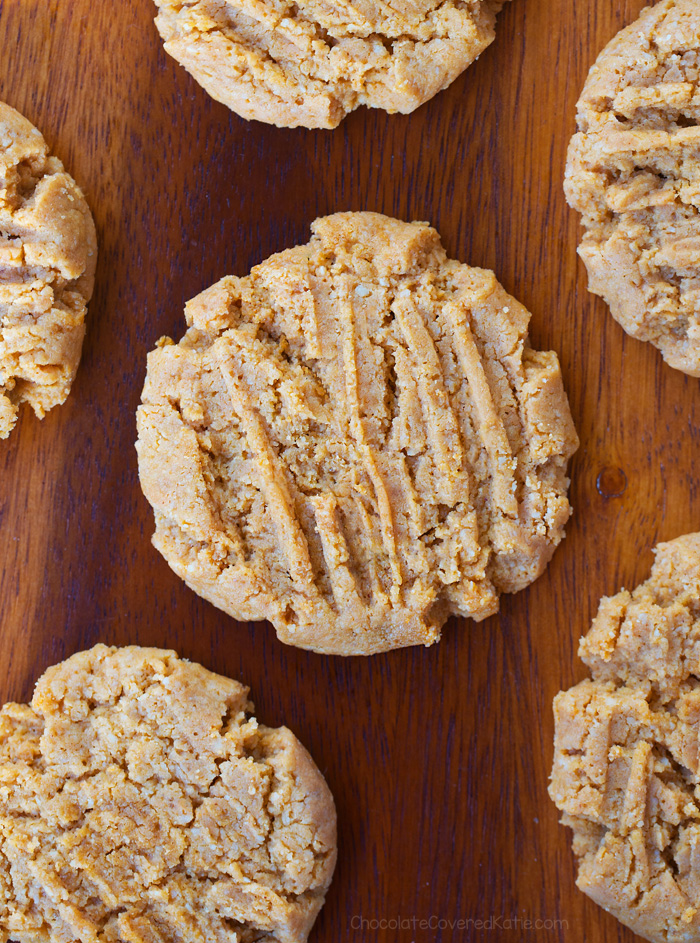 These vegan peanut butter cookies are impossible to stop eating!
It's been over six years since I first shared the recipe for these peanut butter cookies on the blog, and yet it is still one of the most popular recipes I've ever posted, with readers writing in pretty much on a daily basis to say how much they love these cookies.
One reader even emailed me to say she'd entered the recipe into a contest… and these peanut butter cookies took home first prize!
The cookies are so deliciously light, soft, chewy, and better than any other peanut butter cookie—vegan or not—that I've ever tried.